Seneca Falls – Carl D. Thurston, 74, of Cemetery Road, Town of Fayette, NY, passed away on Wednesday (January 16, 2019) at Upstate University Hospital, Syracuse, NY.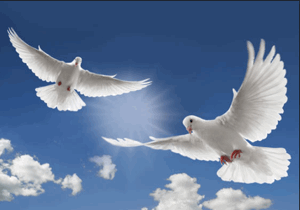 Funeral services and burial, with military honors, in Canoga Cemetery, Canoga, NY, will be at the convenience of the family. There will be no prior calling hours.
Carl was born in Seneca Falls, NY on February 16, 1944 the son of the late Francis & Marion Taber Thurston. He had served in the U.S. Army during the Vietnam War. Carl had been employed as a roofer for Kenneth Guy Roofing Co. in Auburn, NY. He, also, had worked along side his late son, Rick, who owned Thurston's Catering, pig roasts through the Finger Lakes area. Carl loved caring for his garden and raising strawberries. He, also, liked to fish and work with the pigeons he raised.
He is survived by:
His wife, Kathryn "Kathy" (Parish) Thurston – Seneca Falls, NY
1 daughter – Donna (John) Butts – CN.
3 sons – Duke (Liz) Thurston – North Carolina
Carl Thurston – Seneca Falls, NY
Edward (Nicole) Thurston – Seneca Falls, NY
9 grandchildren – Alica (Rennie) Flores, Nicole (Joe) Delgreco, & John Butts Jr., DeAnna Thurston, Duke Jr. & Nicholas Thurston, Ryan Thurston, Alica Lannon, & Krystal (Gio) Cologgi
6 great grandchildren
His daughter-in-law – Molly Mahoney Thurston – Seneca Falls, NY
2 sisters – Madeline Tamburrino – Auburn, NY
Pat Gianetti – Auburn, NY
5 brothers – Thomas (Pat) Thurston – Auburn, NY
John (Marita) Thurston – Auburn, NY
Bruce (Donna) Thurston – Scipio Center, NY
Joseph (Sue) Thurston – Auburn, NY
Michael (Judy) Thurston – Florida
Several nieces and nephews
In addition to his parents, Carl was predeceased by his son, Richard "Rick" Thurston who died February 6, 2018, his sisters, Barbara Baity, June Carter, Virginia Cooper, Wanda Kuszai & Corrine Atwood, his brothers, Charles, Frank & Richard Thurston.
Arrangements are under the direction of Doran Funeral Home, Seneca Falls, NY
Please consider leaving a condolence in memory of Carl at: doranfuneralhome.com