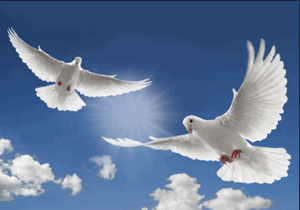 Seneca Falls – Grace M. Patti, 92, of VanCleef St., Seneca Falls, NY, passed away on Monday (October 15, 2018) at Geneva General Hospital, Geneva, NY.
Family and friends may attend Grace's Mass of Christian Burial on Saturday (October 27) at 10 AM at St. Patrick's Church, Seneca Falls, with Reverend James Fennessy, Pastor, as celebrant. Burial will follow in St. Columbkille Cemetery, Seneca Falls. If desired, contributions may be made to the charity of one's choice.
Grace was born in Seneca Falls, NY on November 10, 1925 the daughter of the late Nunzio & Lena Galatone Carello. She was a life resident of Seneca Falls where she had worked for the Seneca Falls Central Schools in the cafeteria. She was a member of St. Patrick's Church, Seneca Falls. Grace loved to sew, garden, cook and bake, especially cooking and baking for family and friends. She loved her many grandchildren and was known by her family as "the family babysitter" who, also, taught her grandchildren and great grandchildren to color.
She is survived by:
3 daughters – Esther (Stewart) Young – Seneca Falls, NY
Terry (Daniel) Elias – Seneca Falls, NY
Nancy (Dominick) Belle – Seneca Falls, NY
11 grandchildren – Melissa (Mathew) Beadle, Wendy (Joseph) Caraher, Scott (Jessica) Elias, Shelly (Amanda) Devito, Bill (Janette Robbins) Plate, Danielle (Chad) Costanza, Jason (Marsha) Plate, Eric Elias, Sara Belle, Diana (Jason) Cecce, & Dominick Belle.
13 great grandchildren
4 sisters – Frances Bruch – Seneca Falls, NY
Nancy (Wally) VanDuyne – Auburn, NY
Amelia Furano – Seneca Falls, NY
Theresa (Gene Emerick) Smith – Seneca Falls, NY
Several nieces and nephews
In addition to her parents, Grace was predeceased by her husband, Luke Patti who died April 27, 2002, her daughter, Deborah Plate who died May 6, 2000, her sister, Dahlia Liberatore who died November 26, 2014, her brother, Nicholas L. Carello who died June 25, 2017, her half-sisters, Mary Sasso, Rose Brown, & Elizabeth Carello, & her half brothers, Sam, Vito, & John Carello.
Please consider leaving a condolence or lighting a candle in memory of Grace at: doranfuneralhome.com